We service the entire Gauteng Region with branches located in Sandton, Midrand and Centurion

Residential Cleaning

Renovation Cleaning

Office Cleaning

Pre/Post Construction Cleaning

Deep Carpet Cleaning
Flood Restoration and Recovery

Roof and Wall Cleaning

Pre/Post Occupation Cleaning
Kitchen Deep Cleaning

High and Low Pressure Cleaning

Window Cleaning
Pest Management
Commercial Cleaning
Upholstery Cleaning
Rope Access Cleaning
Suck It Up Cleaning Services is one of Gauteng's leading Cleaning Companies, with a wealth of experience, we offer a range of cleaning services that can be tailor made to suit your budget and your requirements. Our diverse range of cleaning services ensure that you can keep all your cleaning needs under one roof.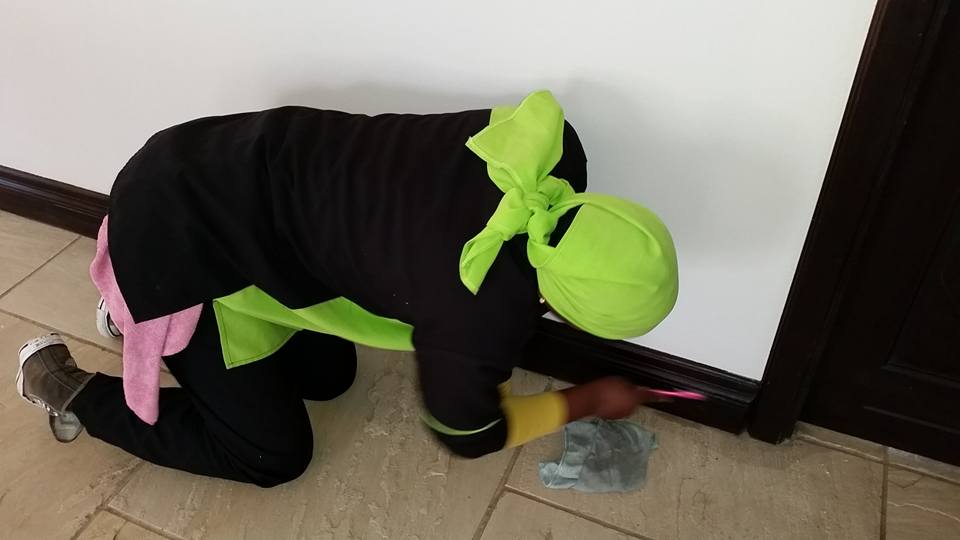 Our Approach is based on a tested process with skilled staff and a methodology that has worked for us and our clients. These principals ensure that our clients receive our professional and consistent quality of services.
We offer cleaning services to commercial clients to privates residents, from daily cleaning to once off cleaning, no job is too big or too small.
Why Do You Need Us To Clean?
There are many reasons to keep things clean but we have a few points to help encourage you. Keeping things clean increases productivity, its helps you organize and declutter, it relieves stress as well as removing allergens from your home makes you feel healthier. 
Unlike other bigger companies with a large team, we are a small company of skilled members to provide you with the best service.
Just a few pics of us at work
What some of our clients have to say about us.
Since 2010 Revash has been in close touch with us and supported us again and again in our cleaning projects. She impresses with her ability see the finer detail. Even more she has excellent management skills and ethics that follow through to her staff. We know that we can always rely on her.
Being in Construction we know that the final showpiece belongs to Suck it Up Cleaning. they come in and clean up the area so that its left in perfect condition for our client to view. will highly recomend Suck It Up cleaning for all your post construction cleaning jobs.
If you need any advise, a quotation, if you have a suggestion or would like to compliment or complain, use our WhatsApp link.